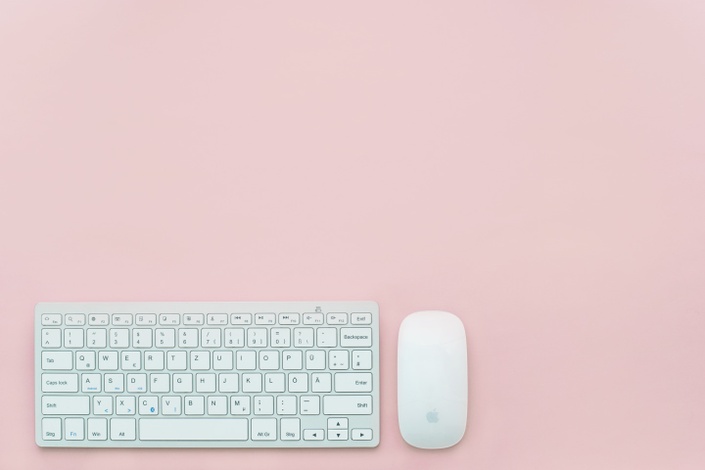 When Was The Last Time You Were Confident Your Relationship Was Moving Forward?
The Secrets Headed-To-The-Altar Women Used to Get There!
YOU'RE TRYING TOO HARD WITH THE OPPOSITE SEX... AND THEY AREN'T BUYING.

DIAL IT BACK, TO MOVE AHEAD

LEARN HOW NOW FROM THIS PERSISTENT COACH

Dear Friend,
Would you say you're exhausted from trying to figure out men in the world of love?
You've done so much and are smart, look good, and are friendly and yet it seems to a man IT DOESN'T MATTER!
What the heck does a guy want??!
You've read, studied, and applied what relationship experts say to do, but he's always like Mr. Teflon... what you offer and need slide right off while he goes along working and doing his distancing thing.
Here's how to create tender closeness with a man that has him loving just you.
And that's what I do with you and why I do what I do.
So if he's a guy who's into you but you keep hitting some roadblocks, I'm for you.
If you've broken up with a guy (or him with you) and you want courage to get back out there and date, I'm for you.
If you've been dating and seem to get "used" by men, I'm for you. I'll help you with what you need to know about men to both inspire them and not get burned out.
If you know you're with Mr. Toxic and want me to help you end it, I'm for you.
BTW, I'm NOT for you if he's not into you and you want him back. I'm not Jesus; I don't turn water into wine.
I truly love helping women a) not get taken advantage of by a man and b) learn his dating language so you can speak it fluently and get the spark-filled, connected love you seek.
I listen to YOUR situation.

I guide YOU. It's all through this 30 day one-on-one email coaching.
It's customized: You ask, I answer.
When you think about the hours spent longing for him, obsessing about him, and worrying if you're in or out with him,
you'll discover there's no simpler way to have coupledom romance ...

... than to be the effortless woman..

...without giving up you.

And I'm the persistent, world's finest unfiltered relationship master coach to empower you and get you there.
I offer a personalized 30-days, email-me coaching subscription for you:

> How a dating woman, who's not getting introduced to his family and friends, can get introduced
> How a woman can know WHEN men like them smart, sassy and successful and how to have them begging to spend more time with you

> How a woman repels the opposite sex giving into their every passing desire

> Why you should put you before them if you want them to want you full time and it has to be done in the correct way or you'll be dumped in the gutter

> What a woman should do if the man isn't stepping up like a man

> What a woman needs to do if he's trying to friends with benefit you or he's slowly fading away

> What men want fast and soon (sex) and how you either blow it or make them pay more attention

> A long-term-killer mistake I'm 99.999% sure you're making regardless of your gender

> The top three things the opposite sex wants with you, and without them, they don't "buy" (you become not worth it to them after 2-3 months)

> How and why smarter people mess up the most in romance

> How to stop accepting their excuses that take them away from you and get them to be with you

> A 100% fool-proof way of using texting to lure them in

> What your options are if he is friend-zoning you

> Why women get in the friends-with-benefits zone and how they can stay out
> Help with your online profile and pictures
> How to deal with online dating site men who don't follow through or text forever and ever
> Help with your dating standards and how to convey those to a man
> Spotting a man's red flags
> And more-- personalized to your situation, since this is email coaching between you and me!

Let's get you to the point:

…where you feel happy-feet happy when you wake up, excited to start your day.
…when you have a relationship person you look forward to being around—and you know how it all should work.
...when you finally don't question if they're there for you or not; you know because they're with you.
PERSONAL EMAIL 30-DAY COACHING WITH CHRISTINE RICH

Master Certified Relationship, Dating & Couples Coach Who Knows How To Get You Results
You subscribe to the email 30-day coaching, and your 30 days begin from the date you enroll, and continues each 30 day period unless you cancel with me by emailing me at [email protected] and expect an email confirmation back. You can email me anytime and ask me what to do (with dating, the boyfriend or husband, texting, knowing if a guy is into your or playing you and what to do, how to feel more empowered with romantic men and less frustrated or repelled, etc.) It's much like having an on-call adviser. I'll email back and give you great insight M-F CST.
This isn't for everyone.
1. If you are clueless enough to think you can figure it out on your own, after the relationship already isn't and hasn't been what you want, go right ahead. I'm looking for clients who figure they need to learn if they want to improve. You had to learn to get your Driver's License, a degree, or raise a puppy. Relationships are no different. Even if your relationship is over, we can work on getting you ready for a new guy.

2. Quite frankly, this is a steel. Check on the Internet. Many coaches want $400 for an occasional question that takes them days to answer. Not me. BTW, my regular coaching rate is $250-$300/hour for one-on-one talking. This email coaching is far less and you have every day M-F CST. I'll tell you what the guy's really saying, what he needs from you and your best action plan for optimal results.
Since y'all love to text, this is perfect. I'm not giving you my phone number, but you can have my email. You can pretend it's a smartphone and write me.
I only want the clients smart enough to know that they are worth this small investment.
Frankly, even if you emailed me only once a month with a burning make-it-or-break-it question and got the high-valued insight needed, it just paid for itself.
I've had $300/hr coaching clients on the phone who only needed an answer to one massive problem and once they got it, they ended the call. They wanted to take action. Quality over quantity.
3. The missing strategy for most of you is to get coached while you're in a triggered, fear-consumed, worry-filled, urgently desperate state. Or to prepare yourself for getting out there with the opposite sex in a healthy way. Coaching you when you're emotional keeps you from being emotional with the opposite sex and blowing it.
While this is a 30-day enrollment you can cancel and stop the subscription for the upcoming month (not the one you just signed up for). Just drop me a line in an email stating such, I'll cancel you, and expect an email back.
But, WARNING...
Alert: If you don't renew the next month, you can't get back in.
Second Alert: I can only take so many people at this special price. Once I reach my maximum, you'll have to go on a wait list for new clients. Then you have to wait until someone comes off their membership because then they can't get back in. If you procrastinate now, and then need me later, it's $300/hr or whatever my steep fee is at the time.

The fine print…
There's no refunds on the current month. Don't even ask.
This is for change-makers only. People who are really interested in having LOVE in their life. Otherwise, you'll simply waste your moo-lah.
I have a super high history of getting my clients into marriages. You've been warned.*smile*

If you're ready, enroll, I'll see you on the other side.
Once enrolled and paid up, send me an email to: [email protected]. Tell me your situation (everything is confidential). Ask your questions. If you ask me specific questions the better.
Thanks, Christine Rich Hanson
Master Certified Relationship, Couples, & Dating Coach (and it's way better than a therapist)

P.S. - I will not work with a client trying to get a married man to be into them. If he's married, I won't assist you as I don't believe in that. Ethics.
30-Day Email Coaching Client Testimonial

After another unhappy ending in my dating life, I decided to enroll in Christine's online coaching sessions.
Frankly, I hesitated because after reading books, participating in workshops, watching You Tube videos, having a lot of knowledge, I thought, I know everything about how to build successful full field relationship. And yes, I know how, (like most of us), theory and practice are two different pair of shoes. I realized that all the theory is not enough and I need someone who would catch me in my emotions and lead me in the right direction.
From the first email with Christine I knew that this was the right decision and I am in best hands.
Christine is very intuitive with individual approach. She indicated fast, weak points of mine and give the right advice with an explicit and efficient explanation.
Which makes me follow her advice, and I am known as a one who doesn't follow good advises (often a big mistake).
Christine answers my emails prompt and detailed. One of cherries I have received is a powerful technic to attract a man's attention and to cool your mind.
Working with Christine gives me comfort, ease of mind and peace in my heart. I trust that with Christine's support finally I will reach a romance relationship.
~ Beata Haraszkiewicz, Dubai
30-Day Email Coaching Client Testimonial

Everything you THOUGHT you knew about dating and relationships - forget about it!
Christine's coaching program will turn all of your dating paradigms upside down.
Since I've been enrolled, my confidence, with regard to dating has increased and I now know how to spot a time wasting male versus a sane alpha male. I operate in feminine energy and am now far more successful at attracting sane, eligible alpha males.
Christine is excellent at helping to guide you through common dating pitfalls so that you come out successfully. Sometimes "success" means knowing when to cut your losses. But if you have to do so, Christine makes sure that you do so, with your dignity in tact.
The cost of the course is well worth it because you're receiving valid, current information from a certified coach, with an excellent track record.
Don't short change yourself, by making the same mistakes over and over again, while expecting different results. Don't spend sleepless nights stewing over how to proceed on common dating dilemmas.
Get Christine on your team! You'll be so glad you did!!
~SJ, New York City
30-Day Email Coaching Client Testimonial

I was a massive skeptic of relationship coaching, I held off for years from signing up. By my logic, if the internet information was helpful and true, this was all I needed! I'm a smart girl, "I can figure it out and apply it myself!" I ran to these ideas and dove in as deep as I could go. I didn't lack the smarts, or the enthusiasm, the hunger, or the hope- and you probably don't either- and yet, the pieces wouldn't fit together, nothing held, it was devastating.

As a long time subscriber of Christine's daily email newsletter, I studied what she wrote, even in these short articles she never missed a trick and spoke with such obvious authority, compassion and expertise that I wanted to scream if I hadn't felt so damn impressed. I signed up for her email coaching program here and felt like I'd just fallen in a heap at her front door, but man did I choose the right place to drop!
I came here because I wanted to make peace with my femininity, to feel enough, to be good with men. What I found was so much more.
Christine is sharp and she is brilliant, she's fast and kind and measured. She knows what she is doing, she knows what she is talking about and how to help you. She doesn't take an axe to your life or pull you by your hair kicking and screaming into decisions that rattle you to your bones. But you'll find yourself with your feet finally under you and your heart back in your chest, this is the first thing to find you. Learning, trying new things and making changes feel exciting and genuinely achievable. The exhausting and dead transforms into possibility and excitement. Men finally make sense, what you need to do and how to do it in a positive way starts to take root and blossom. You'll discover that you don't need to work to change and be more, you've been plenty enough the whole time. You have all the right things right now, you just didn't know how to put them in the right order to let them sing. Christine can help you.
Be prepared to find yourself repeating words back to Christine that she might have told you already but THIS time you're grinning like a Cheshire cat, because now you understand the significance of them and they empower you. Be willing to sign up for coaching to learn about men and fix your relationship and suddenly stumble upon your deepest heart's desires along with the courage to make them happen in your life.
Be prepared to make friends with feelings you have been at war with for years.

Be prepared to find yourself, strong and more liberated and deeply curious, excited and PASSIONATE about your life, coz damn girl why wouldn't you be? You so deserve it.
~Eve, Australia
30-Day Email Coaching Client Testimonial

I decided to join Christine's email coaching to help me navigate the dating world and men. I tell you ladies, it is so wonderful and reassuring to have a coach guide you and answer ANY question you may have about a man or situation!
I have looked into other coaches and some of them want THOUSANDS of dollars to coach you. With Christine's email coaching I get all my burning questions about men answered VERY PROMPTLY! No waiting around for days. This program is worth every penny and I feel confident I will find the right man with Christine's wise advice. Her guidance is an absolute STEAL!
~Jennifer Coleman, Prince George, VA
Your Instructor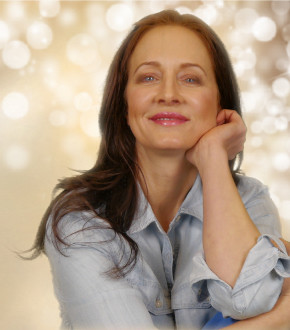 Christine Rich is a master teacher for over 30 years having taught tens of thousands of performing arts students. A multi-entrepreneur, Christine is an author, copywriter, dance teacher and coach, speaker, inventor, fitness product and movement patent holder, spokesperson, award-winning choreographer, certified coach in multiple platforms, successful business owner, dance, acrobatic & acting studio owner for three decades, and thought leader in motivations for reducing fearful anxiety to create your best self. Awarded Outstanding Choreographer twice at the most elite international dance competition for students--YAGP.org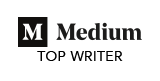 Course Curriculum
Email me your questions about dating, men, and/or relationships to:
[email protected]
anytime. I will respond every day Monday - Friday Chicago time.
Available in days
days after you enroll
Frequently Asked Questions
When does the monthly email coaching begin?
Immediately. As soon as you join, email me your story and first question and we're off to helping you in romance and dating a guy successfully!
How long do I have access to you for the email coaching?
I will email coach you for the current month that you've paid for.
Can I cancel before the next month's billing?
Yes. Email
[email protected]
and I will reply "email received" and you will not be charged for the next month. But, once you quit, you can't rejoin.
What is your refund policy?
Once you've paid, there's no refund. Once you've paid for the next month, whether you email me or not, there is no refund. The point is--use the service! When you want to unsubscribe, email me at
[email protected]
and I'll confirm your cancellation. It's that transparent--and simple.